All landlords are invited to submit residential or commercial rental information, Along with exterior & interior property descriptions, and applications. Landlord email addresses and phone numbers will be included so that prospects can contact landlords directly. Listings are FREE (See FAQ )


** nky4rent does not guarantee any of the information of individual postings.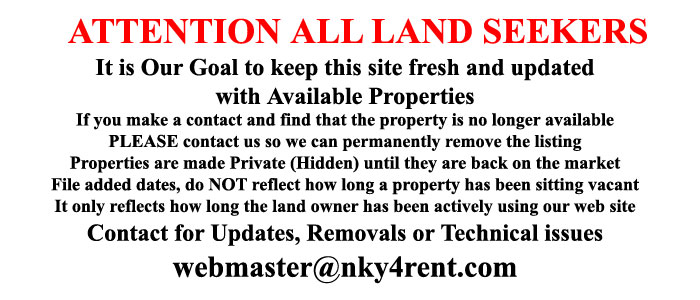 © 2013 nky4rent.com, All Rights Reserved.